The 6 Best Routines for Moms – Transform Your Days Starting NOW
This post may contain affiliate links, which means I'll receive a commission if you purchase through my links (at no extra cost to you). Please see my disclosure for more information.
You already know how chaotic your days can feel without a bit of a routine to keep it all together. But did you know that routines aren't just for kids? Yes, it's important that your children know what comes next – meals, snacks, naps, etc.
But routines also help your brain and body get into a groove, making the days feel less stressful.
Routines are NOT strict schedules – not at all. They simply provide a general flow to your day or a certain part of your day.
Great routines can help you stay organized, be more productive, and keep you healthy. They guide your daily decision-making process so that you're not quite so mentally exhausted at the end of the day. They provide a rhythm for your family that everyone understands – you don't have to be the gatekeeper of all of the information. Best of all, they allow you to have the time and space to take care of yourself and even fit in some things things that you enjoy.
Routines are the quickest and easiest way for me to simplify my life, and I want that for you as well. So as you're thinking about some things that you may want to change or simplify in your own life, check out this list of my favorite routines for moms – I think they're all great choices to implement for any mom, and I think you should choose one to start today 🙂
The Best Routines for Moms
#1 – Morning Routine
There are thousands of posts and books out there about mastering your mornings. I firmly believe that you should wake up before your kids and use that time to make yourself happy. My mornings involve a 5:00 a.m. alarm, an uninterrupted shower, hot coffee, and reading a personal growth book or writing blog posts.
Your morning routine might include exercise. Or maybe you use those early morning hours to start a load of laundry or clean a bathroom. Or you might want to listen to a motivational podcast to give you a mental boost.
You do whatever makes you happy, or whatever makes you feel on top of your day. For me, simply getting up and having some quiet time (and hot coffee!) before the kids wake up is the best use of my mornings.
#2 – Weekly Dinner Menu Themes
Meal planning has been in my routine for well over 15 years now – I've done weekly meal planning since before I was even married.
But with kids, it felt like it was getting harder and harder. Choosing the meals was a huge struggle, and meal planning became the task that I procrastinated on the most.
I needed to accommodate picky eaters and the lack of time that comes with homeschooling older kids and the various weekly kids' activities.
Enter themed meal planning. Instead of choosing from an infinite number of options for each day, I choose meals based on cuisine or main ingredient.
Monday – Asian
Tuesday – Mexican (for Taco Tuesday, of course!)
Wednesday – Pasta
Thursday – Chicken
Friday – Pizza (often homemade, but sometimes delivery)
Saturday – Mom's Choice (usually something a bit labor-intensive or time-consuming because I love to cook, but I don't have time for involved meals during the week!)
Sunday – Beef
The specifics change from week to week, but the main idea stays the same.
Note: In those extra busy seasons of life, feel free to change the weekly themes as needed! For example, if your kids have soccer on Taco Tuesdays in the fall, move the tacos to Wednesdays and make Tuesday a sandwich night.
#3 – Daily Cleanup
A lot of people swear by weekly cleaning schedules, but not me – I've never found one that I can stick to. Days with kids are just too unpredictable, and cleaning my house always seems to fall to the bottom of the list simply because I don't like it and it feels like a waste of time – my kids will just spill food all over my freshly cleaned floor or pee all over my sparkly toilet.
My house isn't totally disgusting, though, thanks to my daily cleanup routine.
Mornings: Every morning, I make my bed, scoop the cat litter, start laundry if needed, and put away the prior day's laundry. And every Monday, Wednesday, and Friday, I also clean all of the bathroom sinks and toilets (YES, this is every other day – I have young boys, so it's necessary!).
Afternoons: Every afternoon I do all the dishes, clean the kitchen counters, and spot clean cabinets and appliances. It totally goes against everything I've ever read to do dishes once a day, but it's what works best for me. If needed, I also sweep the kitchen and dining room floors (this usually happens about every other day). The afternoon is when I have the kids do a quick clean-up of all their crap so my house looks respectable when my husband gets home from work.
Weekly-ish / As Needed: Because I spot clean daily, I don't have to do a lot of real cleaning. Every week or two, I mop floors, clean bathtubs, and vacuum. And every month or so, I wipe down windowsills and baseboards and do whatever else needs to be done around the house.
Doing some of these cleaning tasks daily means that my house never gets super dirty, so my daily cleaning routine takes only about 30-45 minutes. That may seem like a lot, but when you consider the fact that I rarely have to deep clean my bathrooms or floors due to regular maintenance, I'm saving myself from having to set aside a 4- or 5-hour chunk of time every week to clean my house. It's much easier (for me, anyway) to clean in 30-minute chunks.
#4 – Monthly Date Night
It's important to make your relationship with your spouse a priority – but it's soooo easy to neglect that relationship, because kids are all-consuming.
This is why I make sure to schedule a monthly date night with my husband.
If money is an issue, look for free or very cheap things to do, like hiking or getting a coffee and sitting outside and talking. My hubs and I sometimes go to Costco during our dates because we both enjoy time spent browsing the aisles and not worrying about wrangling four kids who want to go in four different directions. It's not "free," per se, but it's money that we would have spent anyway, so we might as well make a date out of it!
You can get creative with childcare. Staying home and watching a movie or playing board games after the kids are in bed makes for a perfectly acceptable date night. When our kids were little, my favorite at-home date night was sushi takeout eaten in front of the TV.
Our primary babysitters are my parents. It's easier for my dad to watch the kids during the day, so we often do lunch dates instead of dinner dates. Plus he tends to be available whenever we need him. My mom, on the other hand, is my go-to nighttime sitter – she even brings dinner for the kids so I don't have to pay for it or make it. I'm a super blessed daughter 🙂
Have fun with it. Commit to once a month, put it in the calendar, and notice how it impacts your relationship for the better!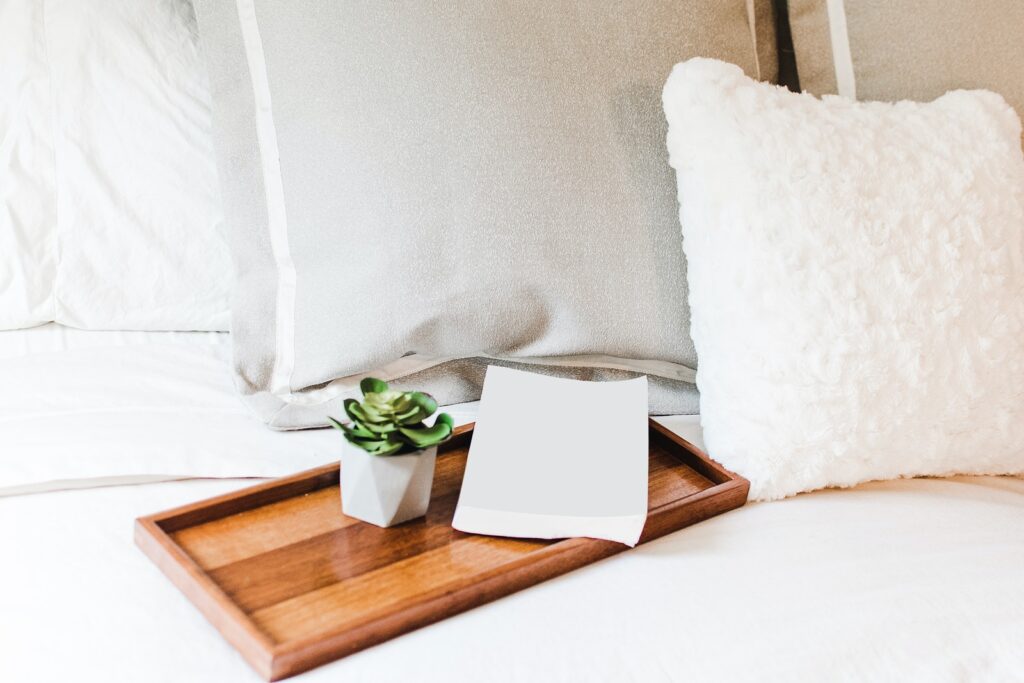 #5 – Bedtime Routine
A solid bedtime routine is not just for kids – moms need to wind down and get ready for bed too! A calming bedtime routine will help you sleep better.
When you have really young kids, your morning routine may be inconsistent due to their unpredictable sleep schedules. Maybe they're waking during the night or getting up at 5:00 one morning and 7:00 the next.
Because of this, a bedtime routine is a great way to spend a few minutes each day for yourself. You can do a crossword puzzle, stretch, write in your journal, or listen to some music. It doesn't matter what you do as long as it relaxes you and makes you happy.
Even if it's 15 minutes of lying in bed with a book before turning the lights out (my preferred bedtime routine), taking some time for you makes for a great end to the day.
#6 – Exercise Routine *
* This one is a "bonus" routine because I don't actually do this one yet…
It's time, guys. I'm not an exerciser. I never have been. I'm fairly active – it comes with the territory of having four crazy kids. But I really don't like working out.
I don't have to tell you how important it is to move your body intentionally. It increases energy, decreases stress, keeps you healthy… The benefits are truly endless.
So as far as routines go, everyone should have an exercise routine. I'll make a deal with you – I'll start if you do 🙂 My goal is to exercise three days per week, likely in the form of yoga or pilates, because I like both of them. In this season of my life, the days that will work best for me are Mondays, Thursdays, and Fridays, so that's where I'll start!
If you can't commit to specific days, feel free to move your workouts around – you can exercise on days that you have more time or energy, which can vary from week to week.
Let's do this together!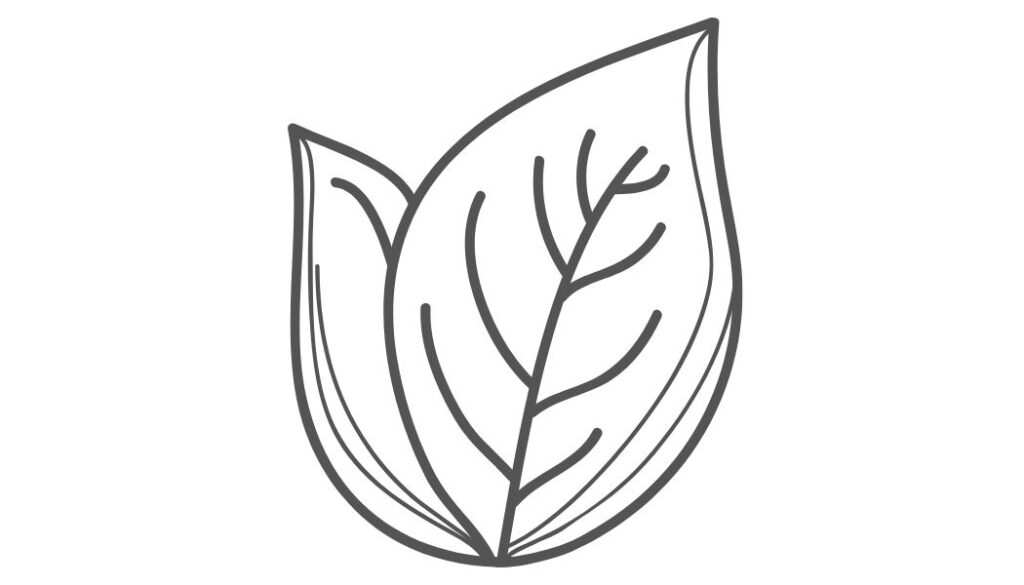 Consistent daily routines are a way to add both enjoyment and structure to your day. Believe it or not, the best routines for your family are the ones that revolve around you.
Moms are the thermostats of the home – if you're calm, cool, and collected, your kids will be happier and your home will be healthier.
Remember to add one new routine at a time so that the routines themselves don't overwhelm you 🙂 Experiment with different variations on each routine until you find what works best for you.
When your own day feels organized, you're less stressed – and less stress makes it easier to be present and patient with your children as the day goes on.
Which routine are you most excited about adding to your life? What will make the greatest impact on your stress levels? Let me know in the comments!