Organize Your Life for Greater Productivity – 10 Tips & Tricks
This post may contain affiliate links, which means I'll receive a commission if you purchase through my links (at no extra cost to you). Please see my disclosure for more information.
When you're trying to increase your productivity, organization is often something that you think you might need to do, but that keeps getting put off. Because does it really have that much to do with being productive?
The short answer is yes!
Being a more organized person is more than just having bins and drawer organizers for all your stuff. It's about organizing your entire life, from creating one master to-do list instead of having colorful sticky notes everywhere you look to creating habits and routines that keep your home neat and tidy.
Proper organization of your home and workspace can benefit you in so many ways when it comes to productivity, efficiency, and even stress relief!
Are you ready to organize your life for greater productivity? Let's go!
#1 – Keep Your Mail Sorted
A great place to start with organization is to figure out a system for sorting your mail. Mail tends to be one of the most cluttered and chaotic areas of the home. If you have stacks of unopened mail, junk mail, and magazines littered on your dining room table, kitchen counters, and entryway table, then you know what I'm talking about.
The good news is that organizing your mail and creating a system for going through it is one of the easiest things you can do when organizing your life, which is why it's a great place to start. All you need is a designated place for your mail and a way to sort between different types of mail – bills, magazines, catalogs, personal mail, and anything else you receive.
Choose One Area for Your Mail Organization
The first thing you need to do is choose one area of your home where your mail will go when it comes into the house.
Get out of the habit of dropping the mail in the entryway when you walk in the door, or on the counter or kitchen table. Bring it directly to your designated spot every. single. time.
Choose Your Main Mail Categories and Sort Them
When it's time to start organizing your mail, you first need to know which categories you use the most. What types of mail do you get? This might be bills, statements to be filed away, greeting cards, reminders, coupons… I could go on and on.
Consider the best type of organization based on the mail you need to organize. Stacking trays work great if you have the space – their vertical setup keeps everything nice and organized.
It's also a good idea to keep a recycle bin near the area where you organize your mail, as it makes it easy to toss empty envelopes or junk mail right there.
Sort all of your mail as soon as you can after bringing it inside.
Special Case: Catalogs and Magazines
One type of mail that can get especially cluttered is magazines and catalogs. Why? Because you don't typically read them right away. You set them aside until you have a minute to sit down and leaf through.
Find a designated space for your magazines and catalogs, and come up with a system for throwing them away or recycling them on a routine basis. This is also a good time to consider canceling magazines or catalogs that you no longer need.
Create a Routine for Going Through Your Mail
The ideal situation is to open and sort your mail daily when you bring it into the house, but this isn't always practical.
Find a time of the day or week when you can go through all your mail. Open all the letters and bills, put aside bills to be paid, and put all the trash in a paper shredded or recycling bin. Take magazines you won't read and throw them away, and store the others for a later date. Toss all the empty envelopes and the junk mail into a recycling bin or trash can. File the bills, invoices, and other statements you want to keep.
And voila – your mail situation is under control 🙂
#2 – Use a Meal Plan Every Week
Another thing that can get disorganized is meal planning and grocery shopping. And having this area of your life under control does amazing things for your productivity, especially if you have a bunch of hungry kids to feed.
Meal planning helps you save money, eat healthier meals and snacks, and keeps you from making emergency trips to the grocery store every other day.
And it's easier than you might think!
I like to start by seeing what ingredients I already have on hand – I check my fridge, freezer, and pantry. Next I create my list of dinners starting with the stuff I already have on hand. The next step is to ask the kids and husband what they feel like eating. I usually only have to come up with one or two meals on my own after that 🙂
Once you have your meals, create the grocery list and order your groceries!
(You can physically go to the grocery store, but another productivity hack is to order your groceries online and just pick them up or have them delivered. I find that this also saves me money in the long run because I avoid impulse purchases.)
Place your meal plan somewhere visible in the kitchen not only so you know what you are preparing each day, but also so your family can see what's coming up.
Karis's Pro Tips:
In my house, I only plan dinners. Planning three meals a day feels extremely overwhelming. I do, however, keep a few standard breakfast and lunch items on hand all the time – eggs, cereal, tortillas, shredded cheese…
I also don't assign dinners to certain days unless I know that I need a slow cooker meal for a particularly busy day. I choose what I'm going to make in the morning so that I can prep throughout the day if possible.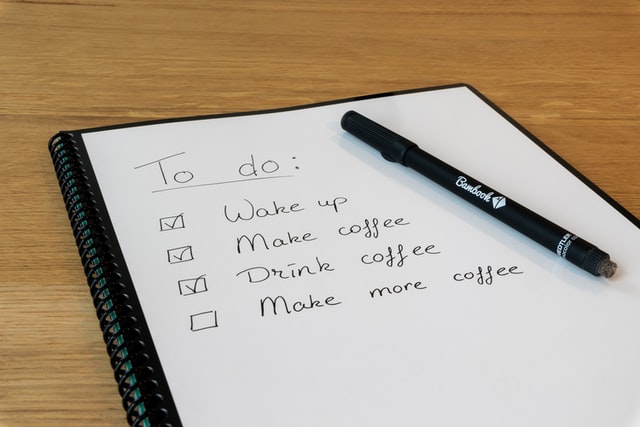 #3 – Create a Master To-Do List
A master to-do list is a type of to-do list that includes everything (yes, everything!) in your life that you want or need to get done. Instead of being specifically about daily or weekly tasks, goals, or a category, it includes absolutely everything.
The great thing about having a master to-do list is that it keeps all those lists you have in one place. Any time you think of an item you need to buy, an errand you have to run, or a home project you need to get done, it goes on the list.
How to Get Started With A Master To-Do List
It can seem a little intimidating starting a master to-do list, but there are a few strategies for simplifying the process:
Gather all of your lists – Start by tracking down all those different lists you have. Remember to look in notebooks and journals, on sticky notes, printed to-do lists, your computer and other gadgets, and the notes on your phone. Put all the lists together and start writing down what is on the lists. Now is not the time to worry about repeating items – just get it all down.
Find notes, notebooks, and journals – In addition to lists, you can also look at other notes you have taken on your phone, notepads, and journals to see if anything should be added to your master to-do list.
Do a brain dump – At this point, it's time to do a brain dump. This allows you to get all of that stored information in your brain onto paper so you can start adding more to your to-do list. Just get a journal or notebook and write whatever is on your mind.
What to Put on a Master To-Do List
After you have allll of your stuff written down, write down the different areas of your life you consider a priority for a to-do list. Then categorize everything.
The categories can be anything that makes sense for you, and you can create as few or as many as you want. Here are mine:
Items I want to purchase
Places I want to go
A seasonal or holiday bucket list
Chores and tasks I've been putting off
Home renovation projects
Errands I need to run
Gift buying lists for birthdays and holidays
Movies or TV shows I want to watch
Activities I want to do
Choose A Place to Store Your Master To-Do List
How you decide to put your master to-do list together is completely up to you, but since it has multiple categories and will be a growing list, a binder is one of my favorite ways to organize it. For a binder master to-do list, you will need a binder, 3-hole punch, printer for your printables, and possibly dividers for the different categories.
I prefer a physical master to-do list, but if I were to choose an electronic option, I would choose Trello. You can have a "Master To-Do List" board, and then create a list for each of your categories. Plus it's free!
Write Everything Down
Get into the habit of writing things down whenever you think of them – put that master to-do list to work! This can be really helpful for organizing your life.
For example, when you sign up for a new site and choose a password, write it down so you can add it to your password manager or printable later. Have a notepad next to you at your desk so that whenever you think of something you want to get done, you can write it down to add to your master to-do list.
If you are in your basement and see how cluttered your holiday decoration boxes are, make a note that you want to organize them one day soon. Or when you're struggling to fit your kids' clothes into their overstuffed drawers, make a note to clean them out.
#4 – Have Routines for Organizing and Decluttering
When it comes to decluttering and organizing your home, it's important to have a routine or schedule. Otherwise, you likely will organize your entire home over one weekend, then not do it again for months or even years, or until everything is cluttered again.
A better system is to treat it like routine cleaning. You add decluttering to your regular routine, whether that's daily or weekly. You can also schedule in sessions of organizing and maintenance.
The good news is, once you create organizational systems in your home, it is much easier to just maintain.
Decluttering will likely occur more than actual organization. With organizing different areas of your home and life, it is more about setting it up the first time and then just maintaining it. But decluttering is something you have to do on a regular basis, otherwise things can get chaotic and disorganized very easily.
Think about your junk drawer at home. I bet when you first moved in to your home, that drawer was somewhat organized. You had some pens and notepads, a few small tools, maybe some scissors and batteries. But eventually junk drawers become a catch-all for everything, right? And now, because you didn't keep up with cleaning it out, it's overly cluttered again.
This likely happens in different areas of your home, unless you are decluttering in your regular cleaning routine.
A cluttered home leads to a cluttered mind, which is why decluttering your space leads to greater productivity!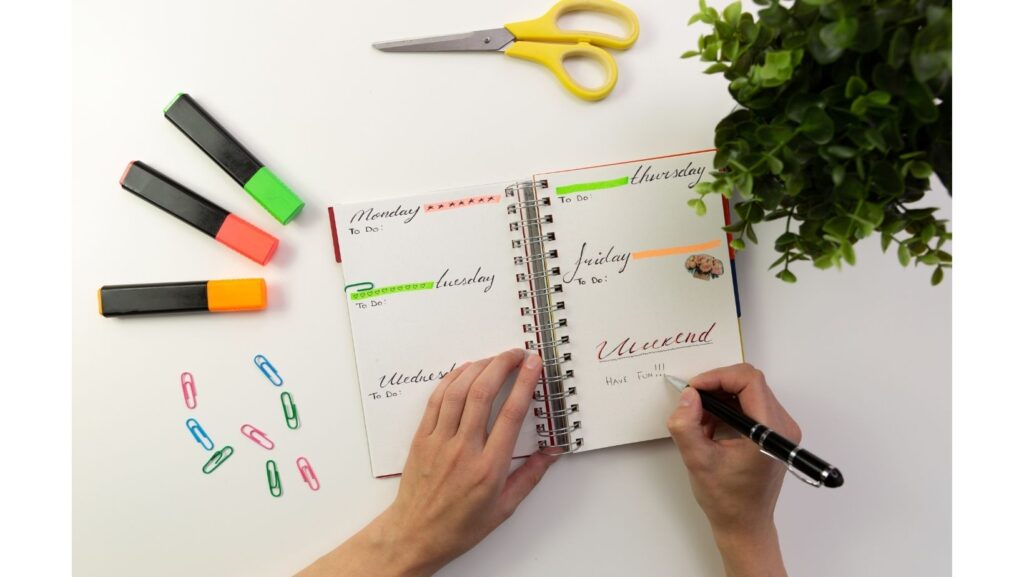 #5 – Start Using a Block Schedule
A block schedule will help you to organize your time more effectively, as that's arguably even more important than organizing your home and workspace when it comes to productivity. With a block schedule, you choose certain tasks that will be done at specific times of the day.
Time blocking, also known as block scheduling, is a time management method in which you segment your day into defined chunks (called "blocks") of time to accomplish a specific task or group of tasks. You aren't held to a schedule that's organized by time – you can look at the natural rhythm of your days and plan your blocks around meals, school pick-up and drop-off, and naps. You schedule specific types of tasks within these time blocks rather than just having a random to-do list.
Your "blocks" of time can be any amount of time that fits within your schedule, whether you work in 1, 2, or 3-hour blocks. They will also change throughout the day, so you might have a 30-minute block for one task, and a 2-hour block for another task.
Within the time blocks, you can create specific to-do lists. It's the perfect system for schedule-haters because your day isn't planned out hour by hour. One of the beautiful things about this method is that you can also schedule specific time for yourself.
#6 – Try 15-Minute Daily Speed Cleaning
If you struggle with cleaning and decluttering because of time, then the speed cleaning method could be just what you need. All you have to do is set a timer for 15 minutes a day (or 30 minutes if you can spare them), and clean or declutter as much as possible within that amount of time.
This is best for tasks like picking up toys in your kids' bedrooms, organizing your entryway or mud room, choosing a small area of your home that often gets cluttered, or completing a quick cleaning project.
You can also do this several times a day, instead of trying to fit in an hour cleaning session all at once.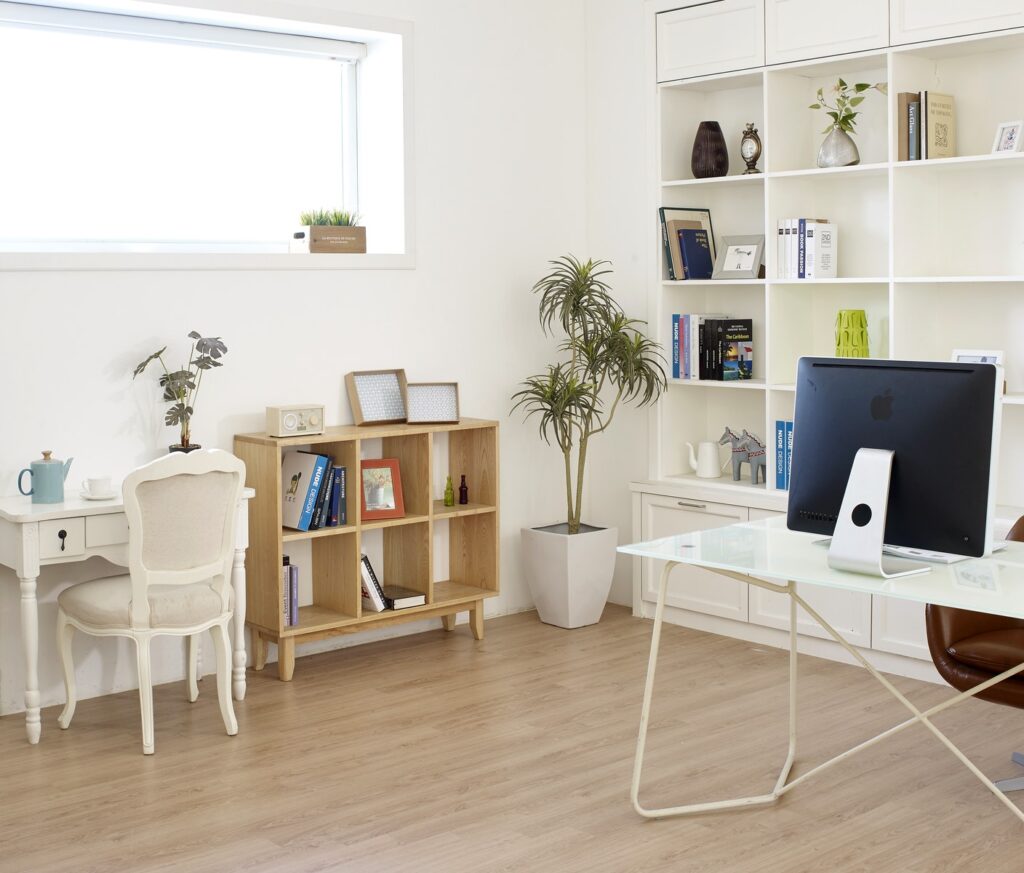 #7 – Have a Place for Everything
When it comes to organizing your life, particularly your home, it's essential to have a designated place for everything. If you don't, you will never be completely organized, and you'll have a lot of junk drawers and baskets that have random items thrown in them.
When you start putting everything in its own place, you'll discover items that you no longer need. If they don't have a place and are always hidden in some random drawer or box, you probably don't use them or even remember that you own them. That is how you know it's time to get rid of it and minimize a little.
You'll save SO much time not having to find things that have been put back in the wrong spot.
#8 – And Always Put Items Away When You're Done Using Them
Start a new habit of putting items away after you have used them, whether it is a pen and notepad you were writing something down on, dumbbells during a workout, or going through your skincare routine in your bathroom.
Follow the "one-touch" rule – put your things away immediately, and avoid handling them more than once after you're done with them.
Now that you've created a place for everything, make sure to put it back when you're done with it. It takes only a few extra seconds and allows your home to stay clean and orderly at all times.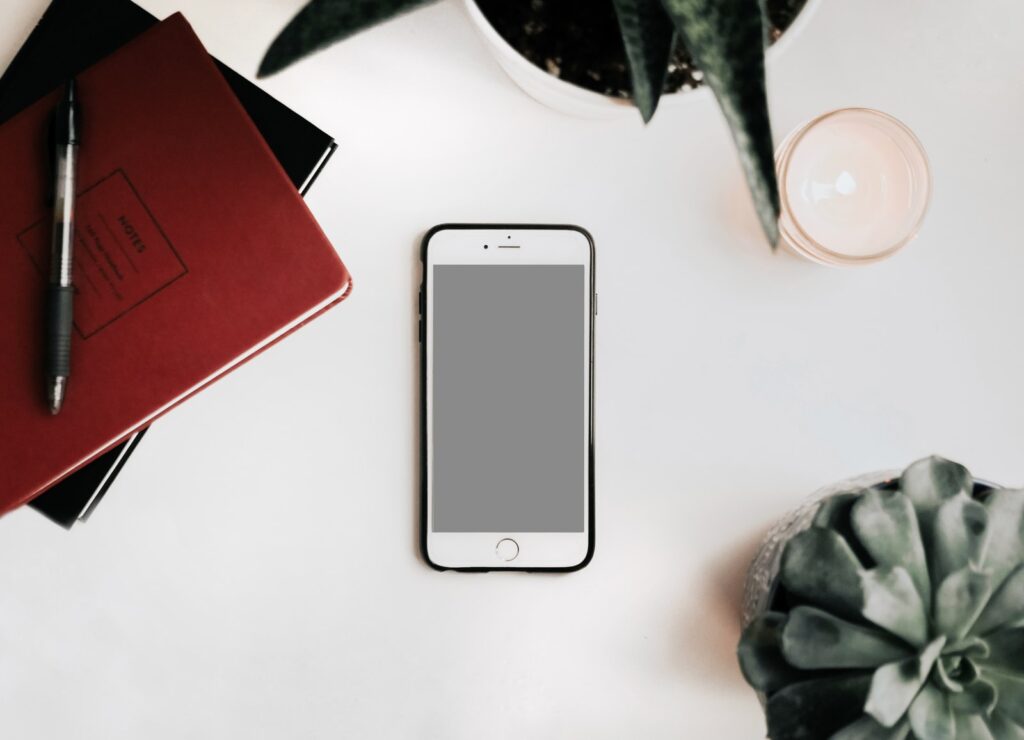 #9 – Don't Forget About Digital Organizing
When you think about organizing your life, your home tends to be the most common focus, which is completely normal. But it is not just the physical items in your living space that require organization.
You should also be decluttering and organizing your digital files, email accounts, photos, and anything else on your computer or digital devices.
Admittedly, I'm no expert on digital organizing. But Amy offers a 30-day digital decluttering challenge that's extremely helpful!
#10 – Have a Sunday Reset and Planning Day
If you want to have a more organized life and improve your productivity throughout the week, it all starts with how you prepare.
This is where the Sunday reset comes in. Implementing this routine on a Sunday is perfect if you work Monday through Friday, but you can choose whatever day works best for you.
Put a "Sunday Meeting" in your planner. Setting aside the time to have a meeting with yourself before a busy week will help your week flow more smoothly – you'll get set up for your week ahead, declutter and organize your mind, and be ready for the week to start.
Review The Prior Week
Start your Sunday meeting by reviewing the week prior – go through the tasks you got done and look at what's still on your to-do list. Smaller tasks can still be completed on Sunday, while others might need to be rescheduled and moved to another day.
This is a good habit to get into because you'll start to develop a system of putting items on your to-do list, scheduling tasks, and understanding how much you can realistically get done each week. Before too long, it will be so habitual you don't even have to think about it.
Prepare for the Upcoming Week
Once you've reviewed your week, you can then move on to preparing for the upcoming week. In addition to moving tasks over from the previous week to the upcoming week, you can also create other to-do lists based on what needs to get done.
Start with the priorities you have. First come obligations, such as appointments and meetings. After that, you can start filling in your free time with self-care, items from your to-do list, errands, and social outings.
Meal Plan and Grocery Shop
Sunday is a great time to plan your meals for the upcoming week and get your groceries. Do this before the week starts so that come Monday morning, you aren't stressing and panicking not knowing what to do about meals that week. It helps you stick to a budget, know what meat should be taken out of the freezer the night before, or what prep work should be done before your work week begins.
Organize Your Office
If you have a home office or workspace in your home, this is also a good habit to add to your Sunday reset routine. Take a few minutes to tidy up your desk, take out the trash, go through any mail sitting on your desk, and do whatever organizing needs to be done.
Go Through Your Mail
If you haven't done so already, Sunday is a great time to go through your mail. Don't let it sit until the week begins, otherwise you will probably be too busy with mom life to get it done. You might have a mail system where you go through it each day when you collect it from the mailbox, but if you have bills to pay or paperwork to be filed, now is the time to do it.
Sort and Organize Digital Files
Don't forget about your digital files! They should also be organized on a regular basis. You may not need to do this every single weekend, but if you work on your home computer a lot, your Sunday reset routine is a good time to fit it in.
Go through your trash bin and empty it, organize any folders that got cluttered during the week, go through your emails and read or trash the ones you don't want. Back up your hard drive if you need to.
If you have a few extra minutes, take some time unsubscribing from email providers you have no interest in at this time. This will save you time in the future from having to delete emails you were never going to open anyway.
Work on Your Budget
Lastly, don't forget organization is not just about your home, but other areas of your life. One area of your life where a Sunday routine comes in handy is your budget. You can take this time to review money you spent and earned in the week previously and work on a budget for the upcoming week. While you might also do this monthly or with each paycheck, it is also good to review it and make adjustments week-by-week.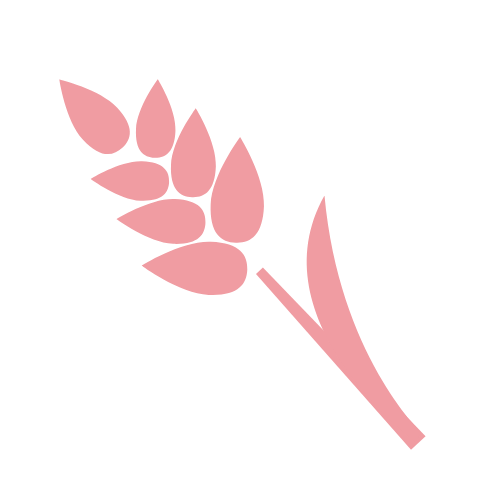 One of the most important things you can do to organize your life is to figure out a preferred organization system, implement it, and stick with it. Everyone has different areas they need help with and tools they prefer to use.
One person might have a weekly session where they organize another area of their home, while the next person may prefer to have a home binder with printables that they use to organize every single part of their life.
There are so many ways to handle organizing your life, from making sure you have the right products to creating a routine. It should be personalized to your own needs and what your priorities are in order to get the desired result of being more productive.
You'll organize your life in no time!
What organizational areas do you need help with? Let me know in the comments!