Feeling Unfulfilled As A Mom? – 12 Ways to Stay Sane, Max Your Productivity, and Find Joy
This post may contain affiliate links, which means I'll receive a commission if you purchase through my links (at no extra cost to you). Please see my disclosure for more information.
Are you feeling unfulfilled as a mom? And wondering how turn it around and find joy in motherhood again?
Whether you're a stay-at-home mom, a homeschool mom, a working mom, or any combination of those, it's very easy to lose yourself in motherhood, especially when it feels like that's the only thing you do.
This leads to feeling unhappy and burnt out.
The problem is that mom life can sometimes feel like this mundane cycle of doing the same exact thing every single day. Clean the house, cook the food, get the kids to school, do the laundry, break up the sibling fights…
It's exhausting. Not just physically, but mentally. You get tired of changing diapers, washing dishes, and chasing kids around all day long.
I can't be the only one who sometimes asks herself, "Is there really all there is?"
I know that I'm more than "just a mom," but sometimes it just doesn't feel that way.
I get into these mom ruts sometimes – and I'm guessing you do too.
But we can't stay there.
When it comes to staying encouraged and feeling fulfilled, I believe that it's not impossible. You have a choice.
You can stay in the rut, going through the monotonous days doing your usual chores and keeping the kids alive, or you can turn it around, get out of the rut, and truly thrive.
The Truth About Feeling Fulfilled As A Mom
You can try every single happiness hack on the internet, but the truth is that you still won't feel fulfilled and happy 100% of the time.
No one is.
There will always be days when you feel like you're totally failing, when you want to hide under your covers and cry, or when you snap at the kids for every little thing.
It's not just you.
Every mom goes through it. How to fight it? Acknowledge that you have these perfectly human feelings and emotions, and do something about it – starting with the things below.
How to Feel Fulfilled As A Mom
#1 – Know Your Limits
Remember that you are YOU. You aren't like other moms, so you shouldn't compare yourself to them.
When you're completely done and cannot possibly do another thing, take a break. Save it for another day.
It doesn't matter if your kitchen counters still have crumbs on them or if you leave the heaping basket of laundry to be put away tomorrow.
Sometimes, you need to listen to your body and your brain and rest. When you do this, you'll be a happier person and a better, more patient mom.
By knowing who you are and staying within your own limits, you'll be doing the best you can with what you have and where you are.
#2 – Take Care of Your Body
Do not, I repeat, do NOT, skip this one.
When you don't take care of your own basic needs, you begin to resent being a mom. Trust me – I've most definitely been in this spot.
We tend to get a bit cranky when we aren't sleeping, eating properly, getting enough exercise, or drinking enough water. Or showering regularly 😉
And when momma's cranky, everyone's cranky.
I know that the sleep part is especially hard because it feels like there's not enough time. You get up early to get some peace and quiet, and you stay up late to get some peace and quiet.
Let me tell you, though, that getting enough sleep is a total game-changer.
Once upon a time, I was convinced that there was something seriously wrong with me. I was having blood tests, scouring natural health websites, cutting gluten and dairy out of my diet… I was convinced that I had some major food intolerance or health problem.
Eventually, unrelated to my "health problems," I realized that I was relying on caffeine to get me through the day, and decided that I should probably try to sleep more.
Everything turned around almost instantly. I don't get headaches and stomachaches anymore. I don't have that general feeling of unwellness. I'm in a better mood and feel like a mostly positive, happy person.
All because I prioritized sleep.
If you have a little one who still wakes you up several times a night, I feel your pain. I was also there. Try to remember that it won't always be this way, and do the best you can!
All too often, moms focus on caring for others and neglect themselves. Kids can take so much of your energy that even meeting your own basic needs can feel difficult. But it needs to be done, and it's not selfish to want to put your own oxygen mask on first – as a matter of fact, that's the only way you'll be able to be there for your kids.
Do NOT feel guilt or apologize for meeting your own basic human needs.
#3 – Have Something That Only Belongs to YOU
A hobby, side hustle, Bible study group, or even a part-time job can definitely make you a happier mom. Any or all of those things will help you thrive by encouraging creativity or connection and boosting your self-confidence.
This is where blogging came into play for me. Starting a blog has given me a creative outlet that belongs only to me.
The niche that I've chosen has taught me that the negative feelings of overwhelm that I have are very normal, even though they're hard. And writing about positivity helps to keep me in a positive mindset.
Blogging has allowed me to connect with other women who may be struggling in motherhood and with mindset, and by sharing what has worked for me, I have the opportunity to help others, which is what I'm here for.
Something you do for fun or to relax or get out of your head might feel like an unnecessary extravagant thing at first, but you'll soon see that it will help you feel more fulfilled and happier to have an outlet or something that makes you feel like more than "just a mom."
#4 – Don't Neglect Date Nights
If you can't remember when your last date night was, it's time to plan one.
Quality time with your significant other is so important. It's so easy to become singularly focused on parenting, but what about the person that will still be there in 20 years, once the kids are out of your house?
We don't do our kids any favors by putting our marriages on the back burner. We need to be modeling good marriages (or committed relationships, if you're not married). If you're dedicated solely to your kids and are ignoring your husband every night after they go to bed, your kids will pick up on the disconnect in your relationship, which affects their confidence and feelings of safety.
It can be hard to leave the kids, but aim for at least a monthly date. You definitely should be spending time reconnecting without worrying about the chores and the meal planning.
You don't even have to leave your house. You can put the kids to bed and hang out in your living room. When my older twins were toddles and the younger ones were infants, one of my favorite date nights was to order takeout sushi and watch a movie together. My husband and I also like to do drinks and board game nights at home.
So forget about the kids and the chores for a few hours, and go do something fun with your husband – your marriage and your kids will be better off because of it.
#5 – Make Time for Yourself EVERY DAY
Motherhood is a 24/7 job. And if you're a stay-at-home or homeschool mom? Your kids are ALWAYS there.
They're cute and fun and lovely little humans, but there are times when you just need some space.
Find a time, preferably every single day, when you can grab even just 15 or 20 minutes of solitude. It's not about manicures and bubble baths – it's about making time to reflect and listen to your own thoughts.
Fulfilled moms find opportunities to take time for themselves, and they refuse to feel guilty about it.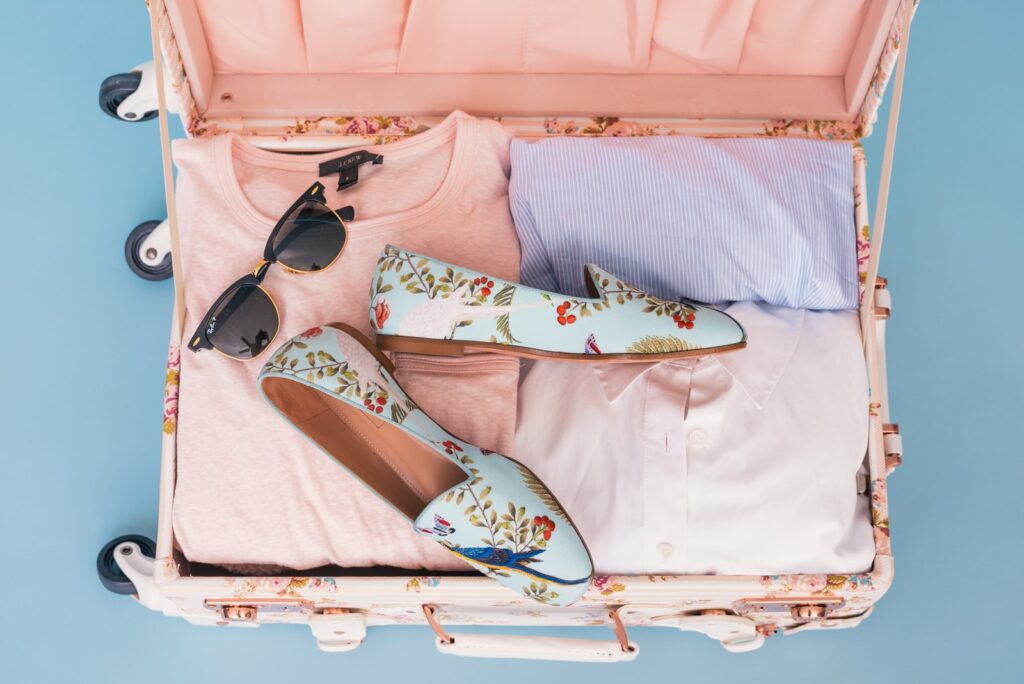 #6 – Do Something Fun with Your Family
If you want to be a happier mom, you should be engaging in family bonding time.
You can forget about all of the tasks that need to be completed, look those kiddos in the eye, and show them that it's okay to forget about real life for a little bit to do fun things.
We love to go to Disney World – it's the most amazing escape from real life, and everything is fun there. On a more regular basis, we check out local fairs and festivals, visit not-so-local playgrounds, hike, and play board games at home.
Whatever you choose to do together, make sure it's something that you can all enjoy. Having fun with your family will bring you all closer together.
#7 – Don't Take Yourself Too Seriously
Some days, you'll have it all together – the house will be clean, you'll spend quality time with the kids and dinner will be planned and ready at a reasonable time.
Other days, you'll barely keep yourself and your kids alive.
One of my best tips for feeling happy and fulfilled is to laugh often and stop taking everything so seriously.
It's okay if the kids have cereal for dinner. It's fine if you leave a sink full of dirty dishes when you go to bed. It's okay if you watch movies all day.
Kids spill milk? Laugh while calling them "Butterfingers." Are they so slap-happy and giggly that it's starting to get on your nerves? Instead of getting upset, join in!
Laughing is the quickest way to turn your mood around. It can even turn your entire day around! When you turn a bad situation into a funny one, at the end of it, you'll be happy, the kids will be happy, and parenting won't feel so hard.
Mom life can get so crazy that sometimes you have to laugh, or else you'll cry! Tune out the negativity, reframe into something positive, and stop taking yourself (and your children) so seriously.
#8 – Find A Routine and Stick With It!
Routines make life run more smoothly – it's as simple as that. It's not a schedule – it doesn't have to be set in stone.
A flexible routine puts much of your life on autopilot. Instead of fumbling through your day feeling overwhelmed because there's so much to do and you don't know when to do it, having a routine tells you when most of your activities are going to happen.
Decision fatigue is a real thing. When you have a routine, decisions are made in advance, which leaves you with the ability and patience to enjoy your days.
On top of that, kids thrive when they know what to expect throughout their days. Routines get rid of meltdowns by making sure that everyone is fed and getting enough rest. And when the kids aren't having tantrums, momma's not having tantrums 🙂
Having routines in place will help you manage your chores, get your meal plan together, make more time for your family (and for yourself!), and navigate motherhood effortlessly. You'll have a sense of control over the unpredictability of motherhood, and you'll have a sense of accomplishment when your days run smoothly and tasks are completed.
#9 – Connect with Friends
I don't know about you, but burps and farts and daily conversations about Pokemon get really old and exhausting for me.
I need adult conversation. Yes, I count on my husband for some of this, but I also need my friends.
It's not always easy to maintain friendships as a mom. However, motherhood can be very isolating, which makes having friends especially important.
It's also hard to put yourself out there to make new friends, especially if you're shy or introverted. But I can promise you that other moms who you want to be friends with are also struggling to make friends – it's ALWAYS worth stepping outside of your comfort zone to make the effort.
Our weekly homeschool friend group is such a lifeline for me. Yes, I joined for my kids – to get them outside and to make lasting friendships. But I've found my own people through that group as well.
Create opportunities to get together every couple of weeks. Text or call just to say hi. Make an effort to stay connected.
Having a group of trusted friends will help you feel fulfilled and supported in ways that your husband and kids can't do for you.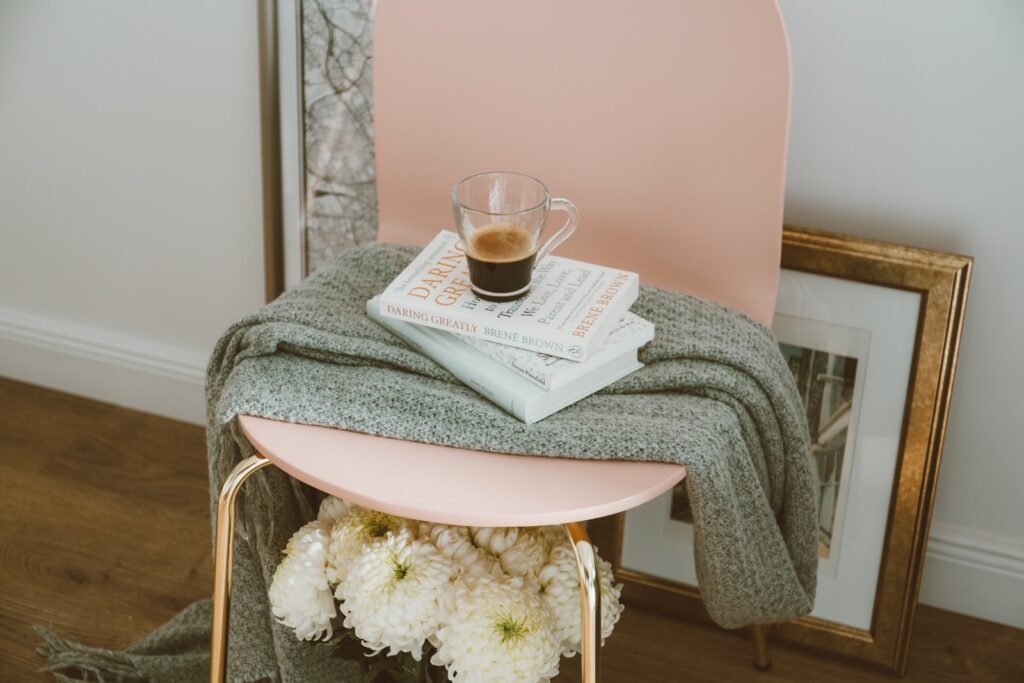 #10 – Practice Gratitude
I feel like a broken record because I talk about practicing gratitude in every. single. post. But that's how important it is.
Focusing on the things you have, rather than the things you lack, is one of the simplest, easiest ways to feel fulfilled.
Even when you're feeling overwhelmed, discouraged, or completely burnt out, seeking small things that you're grateful for will almost immediately boost your mood.
Every day (or multiple times per day!) pause and think of 3 to 5 things that you're grateful for. You can do this in your head or write them down in a gratitude journal.
They can be big things (health, family, home), or they can be tiny things (the smell of coffee in the morning, the first flowers of spring, a stay-at-home day).
Your life most likely isn't perfect, but I promise you have SO much to be thankful for, and you'll find it if you take the time to look!
#11 – Give Yourself Grace
It will come as no surprise when I tell you that you're not always going to do everything right. I mean, it's pretty laughable to even consider that you'll never have rough days as a mom.
One of the reasons being a mom is so stressful is that we put so much pressure on ourselves to do it perfectly. We feel like we need to be supermom.
But the truth is that you can't be supermom – but also, you're not a bad mom if you fall short sometimes. You can't enjoy motherhood if you're constantly pressuring yourself to do more and be more.
Your kids don't need a perfect mom. They just need you.
Work on continuous improvement and forward progress every day.
The sooner you learn to give yourself grace, the happier you'll be. Nobody is perfect. Focus on being the best you can be, and when you make a mistake or fall short (which you will), acknowledge it, fix it, apologize if needed, and move on.
#12 – Choose Happiness
Did you even know that this was a thing? That you can choose to be happy?
It's true!
No matter what your circumstances, when you choose to be happy, you can make it so.
Find pleasure in the small things. Reframe the not-so-good things.
Rather than getting upset with your kids when they spill a glass of juice, laugh about how far it flew. See who can find the farthest drop of juice. Then clean it up together.
Instead of focusing on the negative parts of life, focus on the things that make you happy. Make a daily choice to choose your reactions, no matter the circumstances.
Your happiness is 100% up to you!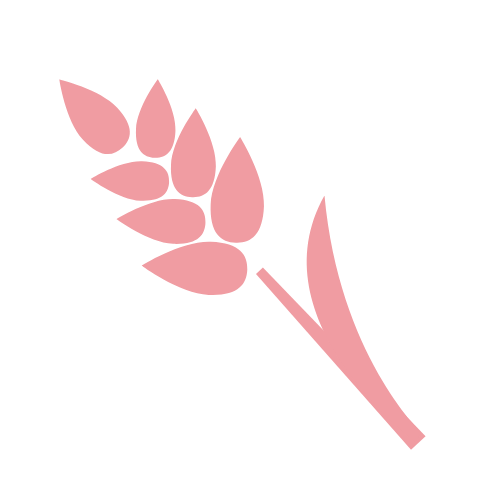 Parenting is hard. And it can sometimes feel like you've lost yourself along the way.
But you can take action to find yourself (and your fulfillment) again.
Your kids will stress you out. The daily tasks of being a mom will overwhelm you some days. Motherhood will demand more than you think you can give.
It's hard when you know you're doing your best, but you still feel like something is missing.
But it is possible to be a happy, fulfilled mom. You just have to be intentional about it and put in some work.
Are you struggling at the moment? How are you going to choose happiness today? Leave a comment and let me know!