How to Stop Feeling Overwhelmed – 6 Things You Need to Do RIGHT NOW
Being a mom is exhausting – the long hours, shuttling the kids around, prepping all of the meals… And that's just the physical side of things! There's also the constant mental energy being spent making sure they're kept safe, not spending too much time on their tablets, eating enough healthy food, etc. It's a lot.
I can be going along, keeping my head above water with the kids, the house, the pets, the homeschool, and then, all of a sudden, I reach that breaking point where I just can't do it anymore. I can't do anything at all. I shut down.
Analysis paralysis kicks in – there's simply too much to do, and I don't know where to start.
Every parent has periods of feeling overwhelmed, but it's how you manage the stress and responsibilities when you hit that breaking point that can make all the difference in your own mental health.
Proactively managing the chaos of family life is definitely how you want things to go, but sometimes you get so behind that it feels like you'll never catch up or feel unstressed again. Every mom breaks down completely sometimes. Here's how to get out of that valley and start climbing back up the mountain toward normalcy – or at least toward regular overwhelm, as opposed to extreme overwhelm.
Read on for your how-to guide for those emergency situations where you literally do not know how you're ever going to get out of this hole or where you're so burnt out that you're wondering why you ever thought mom life was a good idea.
(If you're not quite at this point, but you think you may be heading there and are currently just trying to stay out of this overwhelmed place, stay tuned – I'm working on the perfect post for you!)
Are You Headed Toward Your Breaking Point? Here Are the Signs:
You might find yourself more irritable than usual, yelling at your spouse or your kids more, and being angry about small things that you're usually able to brush off. That would be your body's fight response.
You might check out completely, retreating into an extra glass (or two) of wine or zoning out with some candy and your phone. This is your body's flight response – you may not be able to flee the situation physically, but you can do it mentally and emotionally.
Or you may feel overcome by an inability to do anything at all. You can't fight. You can't flee. You can't even move. You freeze.
Fight, flight, or freeze.
In the face of overwhelm, your body is doing what it instinctually does for survival when confronted with a perceived threat. However, since motherhood isn't exactly "life threatening" (even though it can feel that way sometimes), these responses aren't helpful.
So when your body is feeling the need to fight, flight, or freeze, follow these steps to stop the overwhelm and get back on track.
6 Things You Need to Do RIGHT NOW If You're Feeling Overwhelmed
1. Stop everything. Yes, just STOP.
I know, it sounds counterintuitive, but we're going to slow down to go fast here.
Sometimes, when I'm feeling extremely overwhelmed, my body has that buzzy, unfocused, anxious feeling that I just can't shake, and I'm filled with guilt over the inability to do all the things, I force myself to stop what I'm doing COMPLETELY, and sit down with a cup of coffee or tea.
This little thing will help you clear your mind and reset your motivation to try all over again. Kind of like a fresh start.
Breathe, focus on your soothing coffee or tea, and reflect on this moment.
2. Brain dump!
My least favorite term is my favorite way to quickly declutter my mind 🙂
If you're feeling overwhelmed by the never-ending tornado of thoughts in your head, you need to get them OUT.
Take a piece of paper and write out everything you can think of that needs to get done. Laundry, work tasks, errands, appointments, cleaning tasks, things you need to do with or for the kids – put it on paper. You can also write down any worries or concerns that are bogging you down. Daughter's softball tryouts (will she make the team?), dad's health issues, etc. Anything that you don't want to "carry" in your head anymore, write it down.
You can't effectively deal with life when your mind is so cluttered that you can't think straight. So grab a pen and paper and just start writing. Don't worry about the order or number of things that come pouring out – once they're on the paper, your brain gets a break, and that's the goal here.
You can do this on your phone as well, but I don't recommend it. There's something about the act of physically writing things down that is incredibly calming. Also, staring at a screen isn't a good thing to do when you're already stressed and overwhelmed.
Whenever I complete a brain dump, I feel so much peace. It helps organize my thoughts and free up some space in my brain, which positively impacts my emotional state and helps me to take action instead of remaining paralyzed by overwhelm.
(Alternatively, you can use sticky notes, one per item. I like this method because it's fun to stick them all somewhere and pull each one down as you complete the task that's written on it. I primarily use this method when I'm surrounded by a physical mess that I can't figure out where to start.)
3. Sift through your list.
Once you've finished your brain dump, it's time to sift through and find the essentials. Ask yourself: What do I truly need to do right now for myself and / or my family?
Sifting is different than just prioritizing. Sifting is about survival. If the stressors of parenting and running a household have triggered survival mode in your body, then you need to communicate to your body that you're going to do what you must to survive.
ONLY choose the essentials for right now. Your goal is to get back into action, get some momentum going, and achieve a sense of accomplishment. You can (and should!) go back and prioritize the rest of your brain dump later, after you're not in fight, flight, or freeze mode anymore.
4. Clean up.
Messes cause stresses. They just do. A cluttered home leads to a cluttered mind, which leads to overwhelm.
Actually, sometimes I think that what actually overwhelms me about parenting isn't motherhood itself. Rather, it's the "stuff" of motherhood – toys, gadgets, outgrown clothes, piles of laundry…
For immediate relief, take 10 or 15 minutes to clean up. Start wherever you'd like – you can start right where you are, you can start with the easiest spaces, or you can start with the most difficult spaces. Look around and choose ONE space to declutter and tidy up.
I usually start with my kitchen. It's the heart of my home, and it's usually the most cluttered area. I start at one end, clearing and cleaning counters as I go, and then I do the dishes. It's amazing how bad the kitchen can get, but it's equally amazing how quickly it can be cleaned (even though it feels super overwhelming!) and how much better I feel once it's cleaned.
Later, after the immediate threat has passed, consider simplifying and minimizing your lifestyle so you're less likely to get to this point again.
5. ONE THING AT A TIME.
Yes, in all caps – it's important.
Stay in the now. Choose one singular task and focus on just that. Then move onto the next, and the next.
6. Create a "done" list.
As you're completing tasks to get you out of this state of overwhelm, write down what you're completing, no matter how small it seems.
Did the dishes? Picked up the shoe pile off the floor and put them on the rack? Scooped the cat litter? Took the kids to the playground? Write it down.
This can be even more motivating and stress-reducing than just crossing things off of your to-do list. When you look back at these small wins at the end of the day, you'll feel accomplished and realize that you did, in fact, get things done, even though it felt like you were treading water all day. And when your husband comes home from work to a mess and asks that maddening question, "What did you do all day?" (oh, the nerve!), you can show him a physical list of everything you did, even if it got all messed up again, because kids.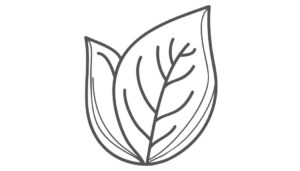 Although we wish it weren't so, feeling overwhelmed is a common issue that we all experience at some point. There are SO many things to do, but it seems like there's never enough time. And sometimes you feel like you're doing so much with no results.
The above strategies are how I get out from underwater when I'm feeling this way. When you're desperately wondering how to stop feeling overwhelmed, these tips are a great way to start.
Do you have more tips to share? What do you do when you're overwhelmed and burnt out? Comment below!